In Pomona Accommodation Posted
Quality Accommodation near Pomona, home to King of the Mountain Pomona has been in short supply until the opening of Cooroy Luxury Motel Apartments Noosa. Situated only a several minute drive from the picture perfect historical town is this newly completed spacious motel. The motel offers an ideal location for entrances to the annually held King Of The Mountain foot race up the majestic Mount Cooroora to prepare for the grueling race or recover from it.
What started as a bet between a few blokes at the local pub in the late 1950's has become one of Noosa Hinterlands biggest annual events attracting competitors from not only Australia but New Zealand, the United Kingdom and Pacific Rim. The race initially took around 40 minutes to complete but over the years as completion grew the times have shortening considerably. If you were to win the race in the modern era, even though it has been lengthened since the late 1950's, you would need to run the race in a little over 22 minutes. If guest's find the foot race up and back down Mount Cooroora a little beyond there physical capabilities, and or desires, they can always enter the World Thong Throwing Competition, under the proviso entrant's can find a thong sized 10 or larger. With the world record thong toss being 42.8 meters one requires the thong-throwing gods to be on their side to finish the day with a gold medal.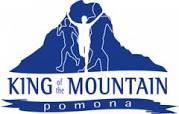 Motel Accommodation near Pomona
With units in the brand new Pomona Accommodation being suitable for singles or families and everything in between offering free wireless internet with 50 channels of Foxtel, pillow top beds in leafy peaceful surrounds, entrants to Pomona King of the Mountain now have world class accommodation only minutes away at Cooroy Luxury Motel Apartments Noosa.
Read More